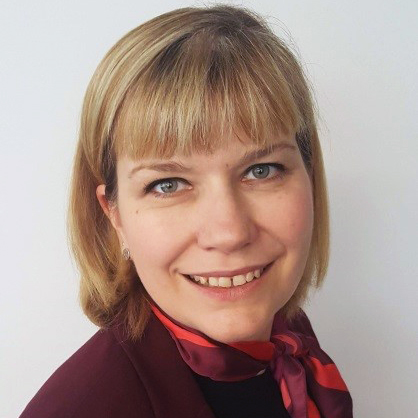 Ms. Kachulak is responsible for Manitoba's post-secondary education and workforce development portfolio. She is currently leading the development of Manitoba's new Labour Market Skills, Knowledge and Talent Strategy, which includes modernizing the approach to labour market information and intelligence. This multi-year vision will provide strategic direction to support a robust skills and talent agenda to help Manitoba job seekers, students, employers and educational institutions support strong economic development and growth. Ms. Kachulak also plays a significant advisory role in the development of the annual Manitoba Labour Market Occupational Forecasts.
Ms. Kachulak holds a Master of Arts degree in Economics (Co-operative) from the University of Waterloo and is a strong proponent of the benefits of experiential learning tied to education. She also holds a Bachelor of Science degree from the University of Manitoba. Her educational background allows her to bring a unique appreciation and knowledge of economic principles and methodologies to public sector policies and programs.
In her current role, Ms. Kachulak oversees and supports Manitoba's post-secondary institutions, student aid, apprenticeship, labour market agreement activities, workforce growth and training, as well as adult education and literacy. She is accountable for results-based annual grants and third-party funding agreements, recommending program approvals, compliance with applicable Acts and regulations, and is the primary contact for university and college stakeholders.
She is responsible for federal-provincial relations work related to the Forum of Labour Market Ministers (FLMM) and issues related to post-secondary education through the Council of Ministers of Education, Canada. She is currently overseeing the FLMM Secretariat on Innovative and Best Practices, and negotiating federal-provincial labour market agreements for the benefit of Manitobans.
With over 17 years of experience in government, Ms. Kachulak uses expertise gained in both Manitoba's Department of Family Services and Consumer Affairs and Department of Finance when leading work in Manitoba's post-secondary landscape. She has a demonstrated and strong history of engagement and collaboration with stakeholders.
Back