LMIC is dedicated to enhancing the availability and relevance of labour market information that Canadians need and want to help facilitate their decision making.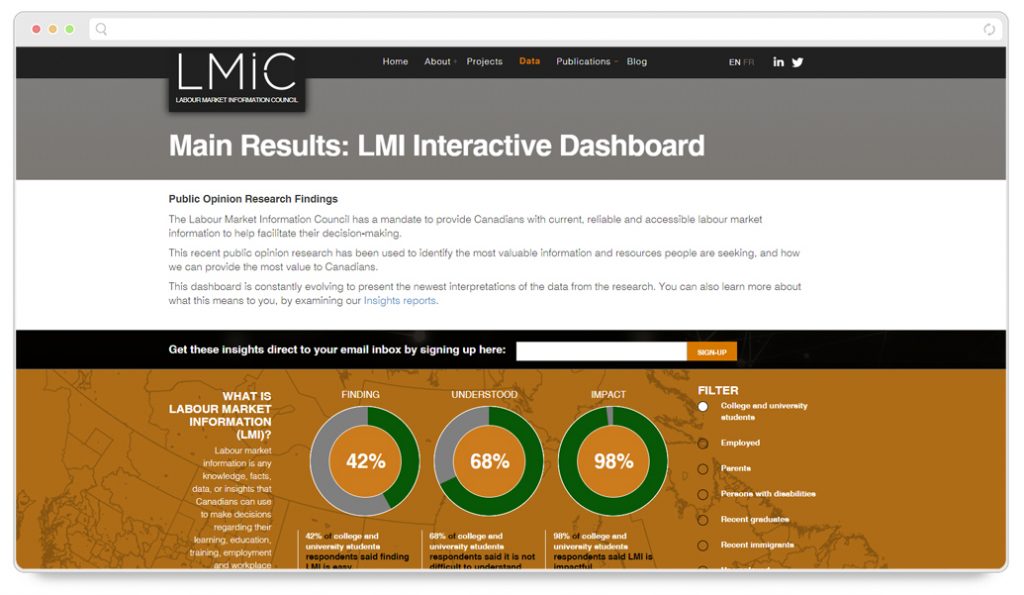 The Survey Results by Population Groups identifies the most valuable information and resources people are seeking to inform their career, education and training decisions.
---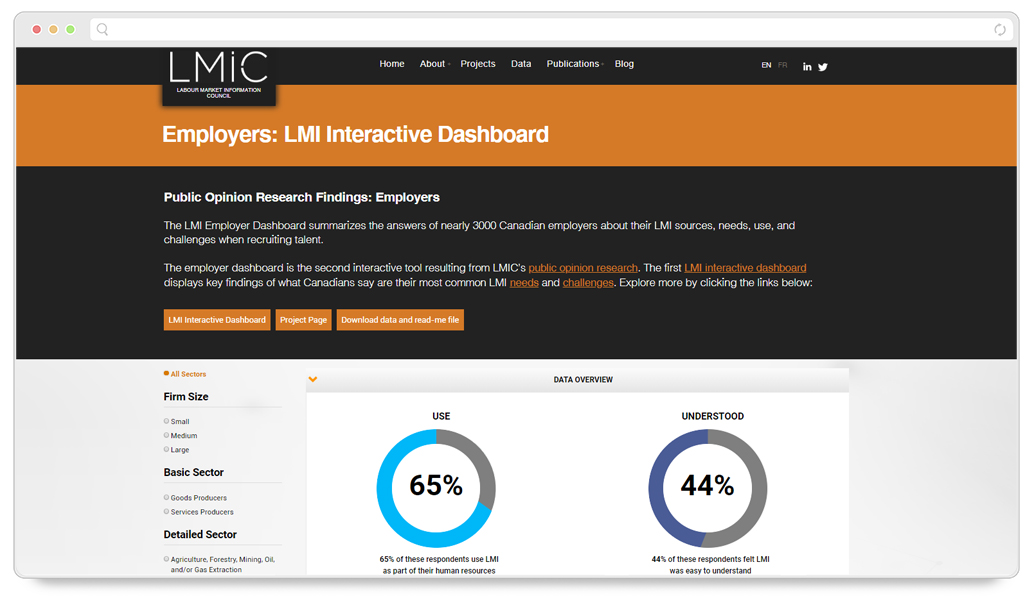 The Survey Results for Employers summarizes the answers of nearly 3000 Canadian employers about their LMI sources, needs, use, and challenges when recruiting talent.
---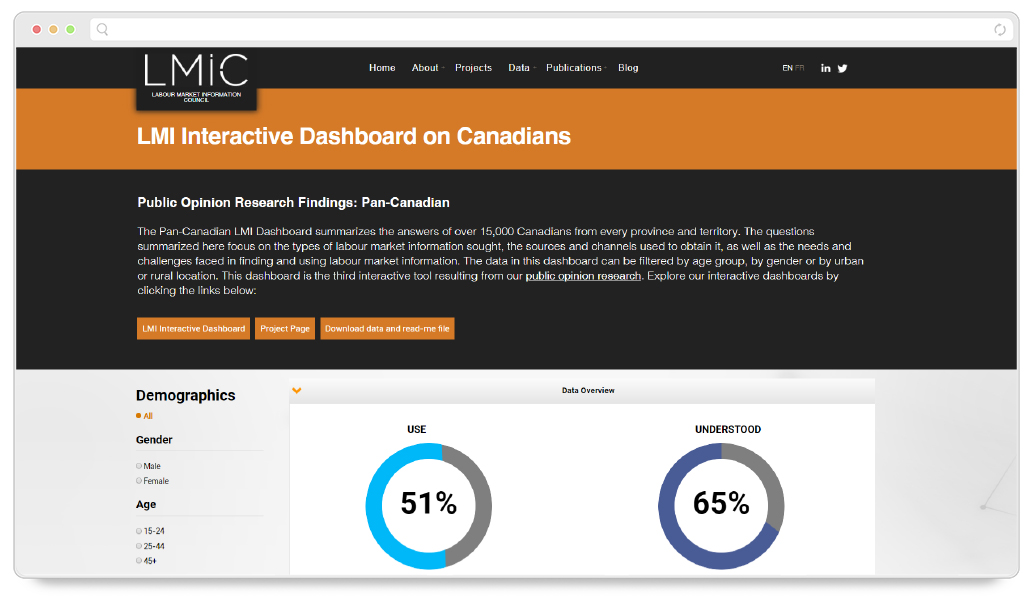 The Survey Results by Demographic Groups summarizes the answers of over 15,000 Canadians from every province and territory. The questions summarized here focus on the types of labour market information sought, the sources and channels used to obtain it, as well as the needs and challenges faced in finding and using labour market information. The data in this dashboard can be filtered by age group, by gender or by urban or rural location.