LMIC is dedicated to enhancing the availability and relevance of labour market information that Canadians need and want to help facilitate their decision making.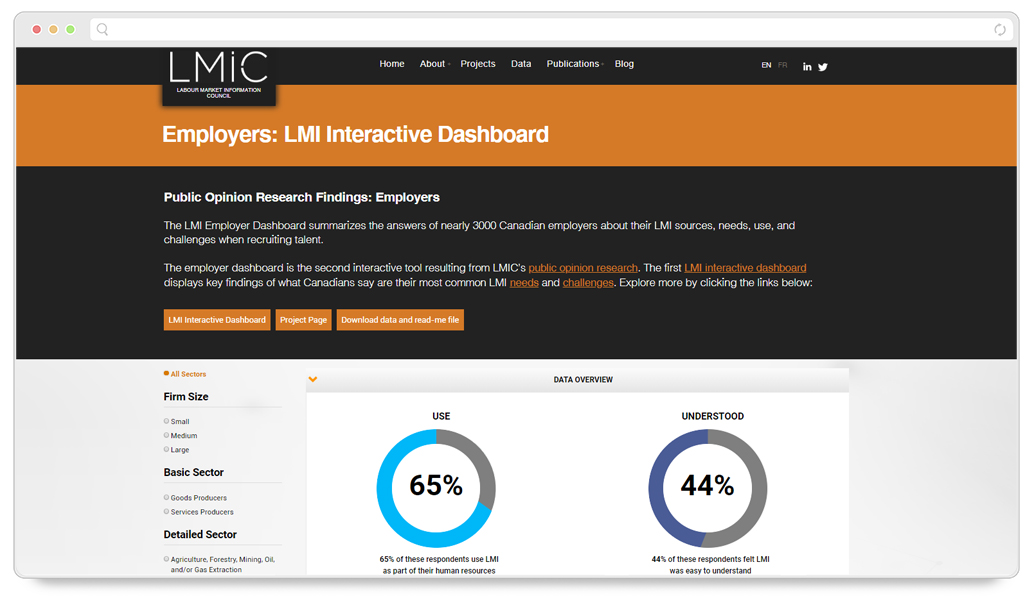 The LMI Employer Dashboard summarizes the answers of nearly 3000 Canadian employers about their LMI sources, needs, use, and challenges when recruiting talent.
---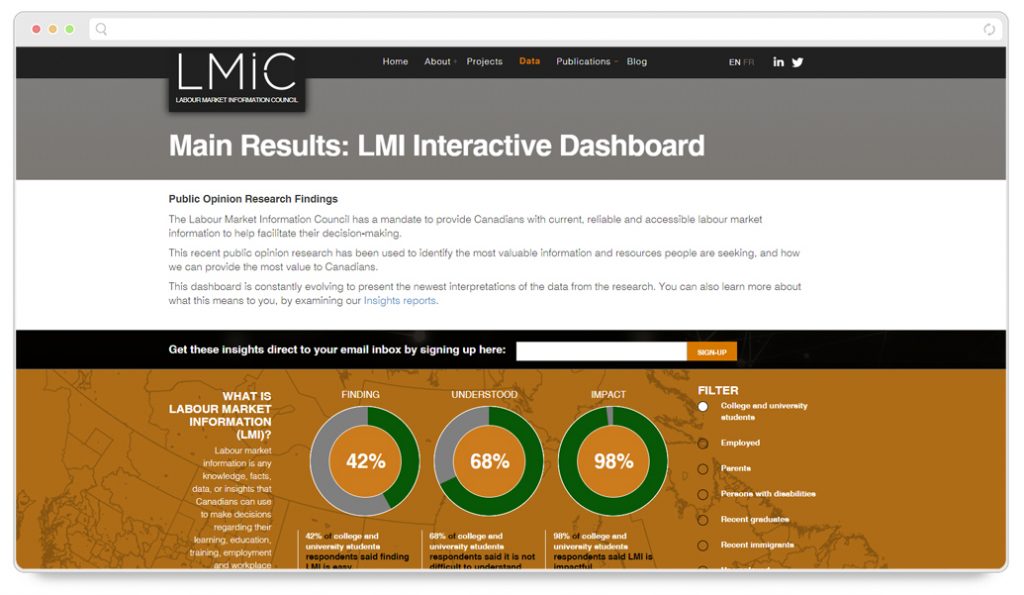 The LMI Interactive Dashboard identifies the most valuable information and resources people are seeking to inform their career, education and training decisions.