Understanding the labour market information needs of Canadians
In 2018, LMIC launched a major public opinion research project to better understand the diverse labour market information (LMI) needs of Canadians. In total, over a period of several months, more than 20,000 individuals and organizations from nine user groups were surveyed.
---
LMI Interactive Dashboard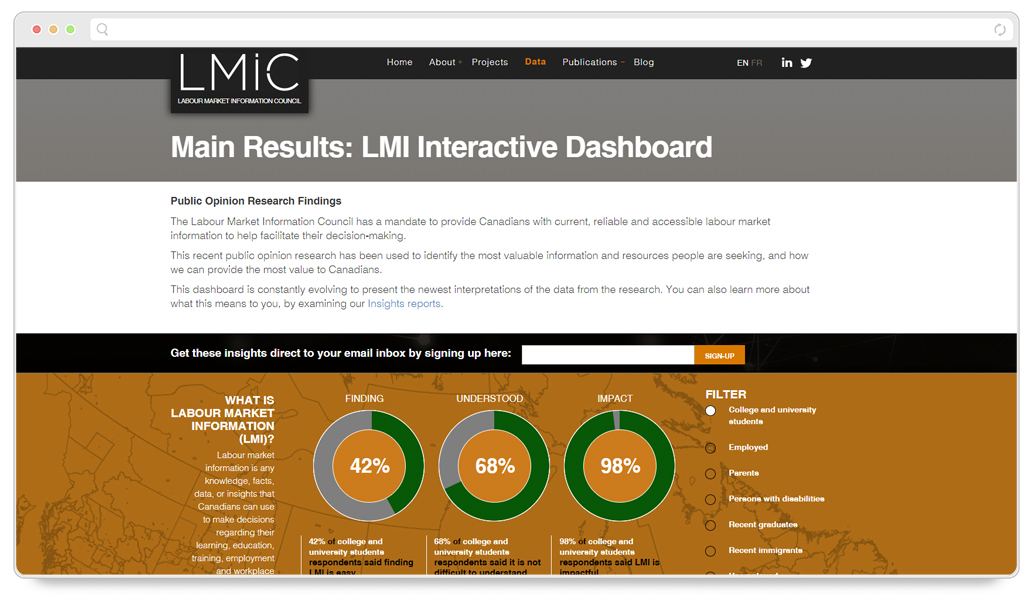 The first phase of our release allows users to examine and interact with the main findings of the surveys related to the following seven groups: employed people, unemployed people, persons with disabilities, recent immigrants, recent graduates, parents, and college and university students. For each group, you can investigate how easy it is to find and understand LMI, as well as their top LMI needs and challenges.
---
LMI Employer Dashboard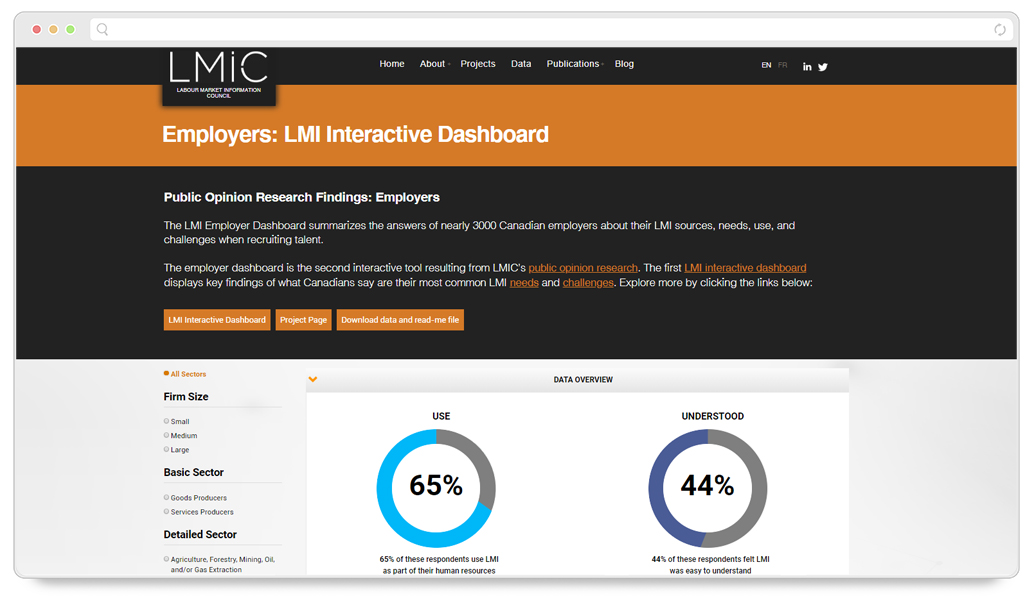 The LMI Employer Dashboard summarizes the answers of nearly 3000 Canadian employers about their LMI sources, needs, use, and challenges when recruiting talent.