Developing a pan-Canadian mapping system that links skills to occupations is an important step towards improving our understanding of the changing nature of jobs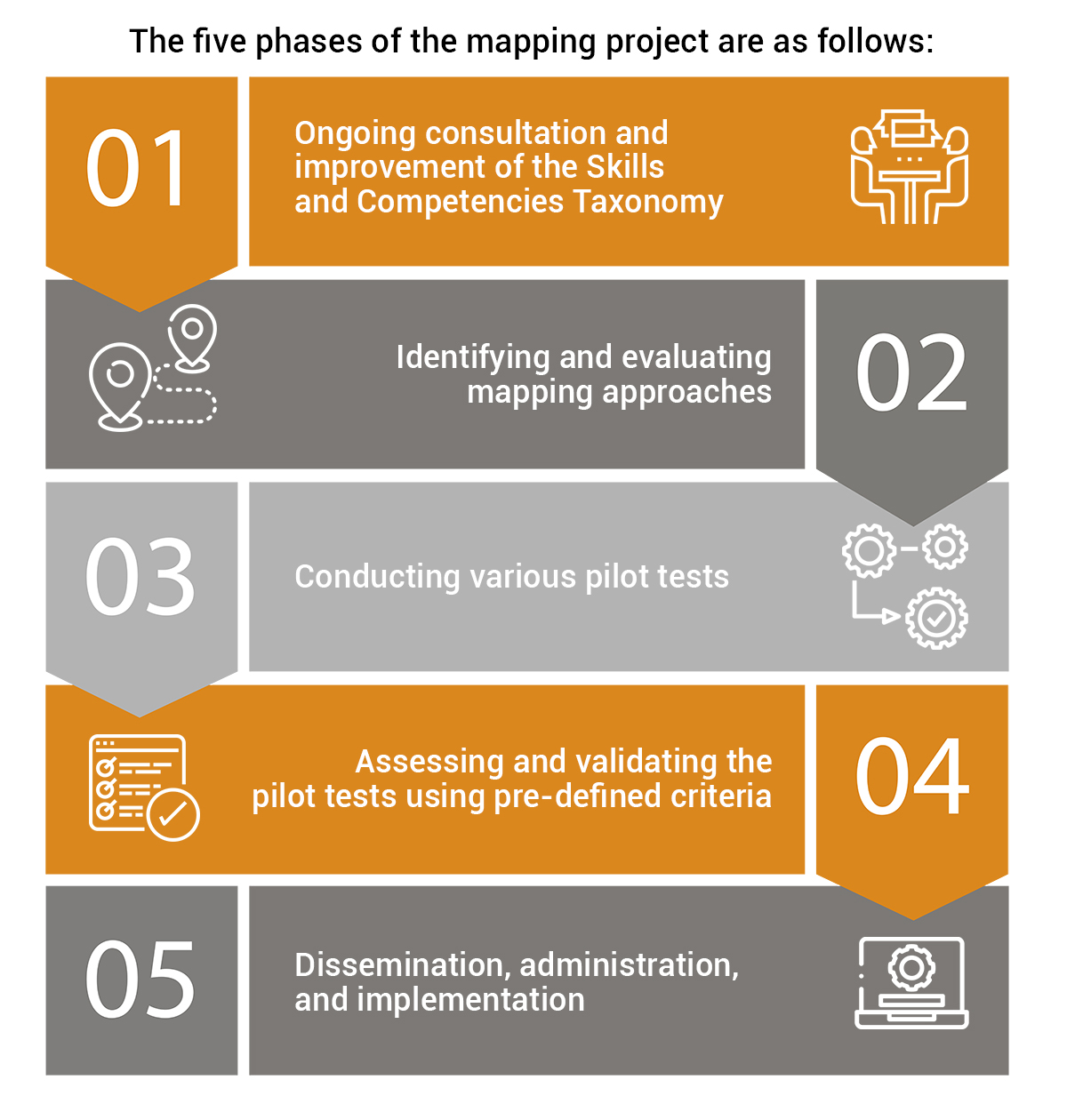 Bridging the Gap between Skills and Occupations
Together with Employment and Social Development Canada and Statistics Canada we partnered to assess ways to develop and maintain a mapping that links skills to occupations. Within this project, various approaches for achieving successful skills mapping will be evaluated against a number of established criteria. Read our lastest joint LMI Insight No. 16 Bridging the Gap between Skills and Occupations: A Concept Note to Identify the Skills Associated with NOC to learn more about this project and the five phases we've set out to completed it.
Making sense of skills and skills shortages
In an effort to add clarity to the discussions regarding labour shortages, skills shortages, and skills mismatches, we offer specific definitions for these three closely related, but distinct, workforce issues. We also examine the difference between qualifications and skills in LMI Insight No. 3 entitled What's in a Name? Labour Shortages, Skills Shortages, and Skills Mismatches.
To build on our LMI Insight defining Labour Shortages, Skills Shortages, and Skills Mismatches, we dug deeper into the conceptual and empirical challenges of defining skills. In addition, we reviewed two approaches for identifying and measuring skills and related shortages with LMI Insight No. 14 Is this a skill which I see before me? The challenge of measuring skills shortages.
Have comments or suggestions on how to map skills to jobs in a way that address your needs? Contact us at info@lmic-cimt.ca
Related Readings:
Blog: Understanding and Dealing with Labour and Skill Shortages
Blog: Dial up your skills for the future
Blog: What's in a name, or three?
LinkedIn: Shifting our thinking towards skills, while keeping an eye on jobs
LinkedIn: Skills: How Do You Measure Something That Isn't Well Defined?