We are committed to improving the timeliness, reliability and accessibility of Canadian labour market information.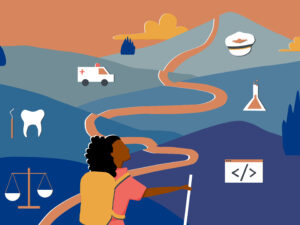 Surranna Sandy, CEO of Skills for Change, reflects on what the findings in LMIC and FSC's recent report on career services in Canada mean for…
Read More
2020-2021 Annual Report
Our annual report reflects on our work of the past year to better understand the implications of the pandemic on Canada's job market, and the importance of addressing COVID-related labour market information needs and gaps.
Equipping Career Services with LMI Tools and Data

Every day, Canadians  seek out front-line career organizations to get help while making important career and education choices. This project aims to provide front-line career development organizations with access to the data and tools they need to help Canadians succeed.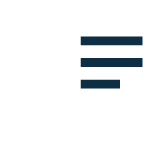 Client Centric & Demand Driven
We approach our work with an understanding that, for labour market insights to be impactful, they must be timely, relevant and accessible and respond to the needs of consumers, users and other providers of labour market information.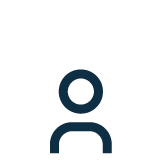 Inclusive & Collaborative
We are committed to providing labour market information and insights that respect the diversity of perspectives and needs across Canada. We believe our best work comes by working in partnership with others through collaboration, and harnessing the experience, expertise, creativity and resources of all individuals, partners, governments, agencies and stakeholders.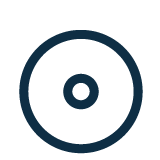 We lead with integrity through a relentless focus on quality and reliable labour market information and insights. Our approach is anchored in respect and understanding for the importance of openness and transparency in what we do and how we do it. We strive to ensure that our efforts and outputs are fair and objective.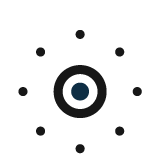 Innovative & Evolutionary
We are committed to developing and embracing innovative ideas, new methods and new platforms. We strive to ensure that the pan-Canadian ecosystem of labour market information evolves to meet the emerging and diverse needs of Canadians, and we make every effort to and add value to that system. To that end, we interact with Canadian labour market information users in ways that are impactful, and we measure our efforts to ensure that we continuously evolve and improve as an organization.
Release Date: 16 December 2021 Closing Date: 31 January 2022 (11:59pm PST) The Labour Market Information Council (LMIC) is seeking innovative solutions for real-time identification…
Read More
Sign up for our newsletter
Contact Us
For any questions or comments, contact us and we'll get back to you as soon as possible