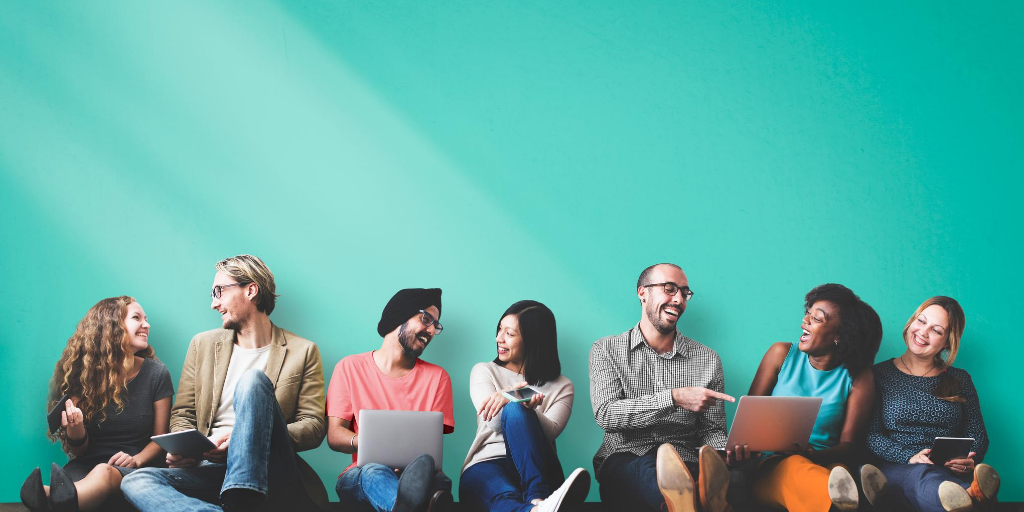 Canadian Immigrants and COVID-19 Employment Impacts
In recent years, labour force growth in Canada has been driven by international immigration and older Canadian-born workers staying in the workforce longer. By 2031, an estimated 80% of Canada's labour force growth will come from immigration as larger, older cohorts of Canadians retire and fertility levels remain below the rate of replacement.  Although immigrant employment is critical for sustaining economic growth, during the COVID-19 shutdown this group lost employment at nearly twice the rate of their Canadian-born counterparts.
Pre-Pandemic Employment Trends
Over the past decade, employment for landed immigrants has grown at a much faster pace than for Canadian-born workers. From 2016 to the start of 2020, the employment of landed immigrants increased by 18%, whereas for those born in Canada it remained essentially flat (see Figure 1). Much of the divergence in employment growth can be attributed to immigration policies aimed at increasing the recruitment of skilled talent from abroad to fill labour and skills shortages.
Figure 1: Employment Level by Immigrant Status, June 2016–June 2020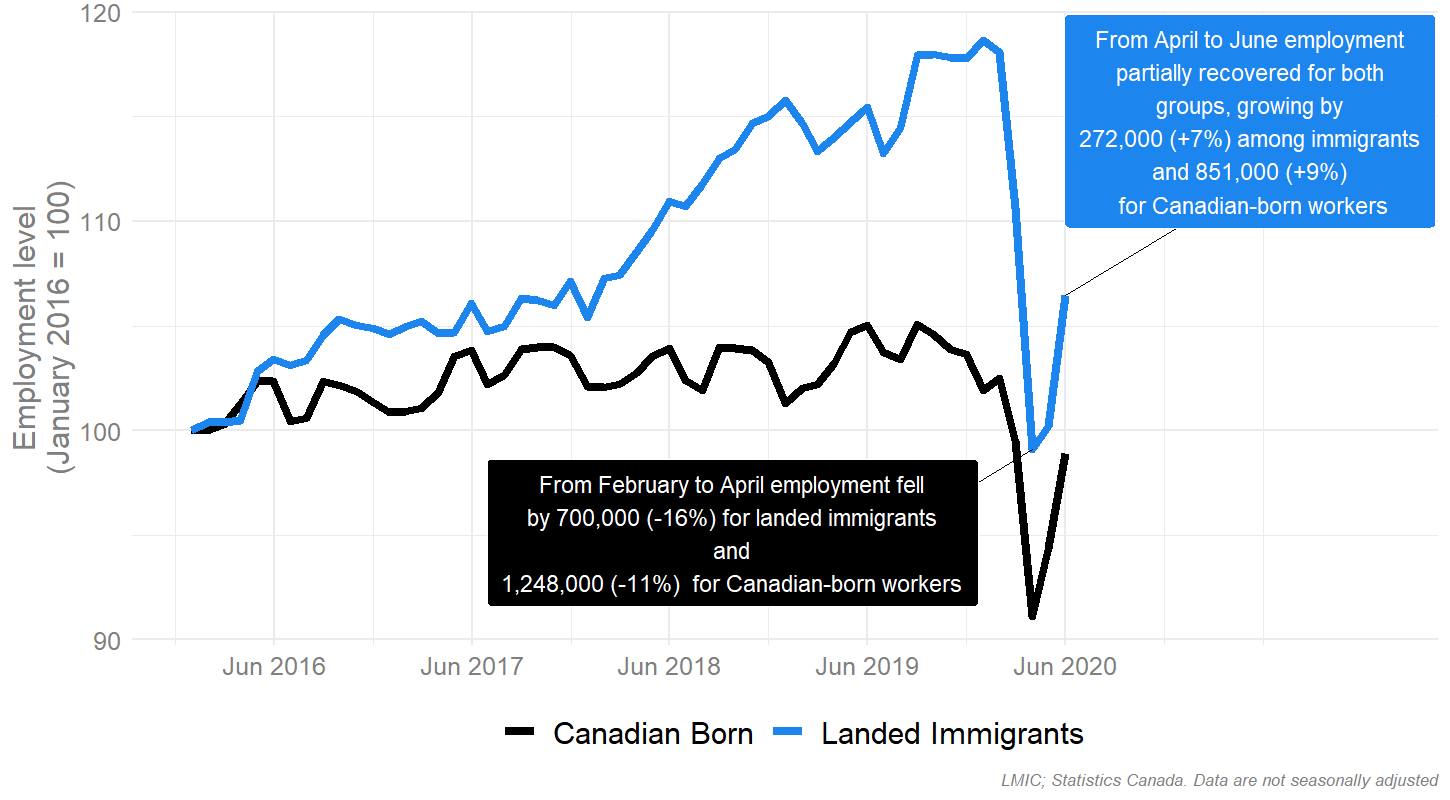 Rate of job loss among immigrants far surpasses that of Canadian-born – and has been slower to recover
Since the onset of the pandemic and the resulting shutdown of businesses, employment for both immigrants and those born in Canada has decreased sharply. From February to April, employment declined by 16% (-700,000) for landed immigrants and by 11% (-1.25 million) for those born in Canada (all figures are unadjusted for seasonality). As provinces began to reopen, employment returned rapidly for Canadian-born workers with 851,000 jobs (+9%) gained between April and June. Employment among landed immigrants also recovered significantly, but at a slower pace increasing by 271,900 jobs (+7%) in last two months of available data. Cumulatively this means that by June, employment for Canadian-born workers recovered to 96.5% of its February level, but has recovered to only 90.2% of its pre-lock down level for landed immigrants.
More to Come
Given the very sector-specific impact of job losses due to the pandemic, it is important to bear in mind that job losses are largely driven by the type of work held prior to the shutdown. To better understand how immigrant workers have fared during the pandemic, more granular data are required.
LMIC is working to deliver more specific information on the employment impacts of COVID-19. In the coming weeks and months, we will release further analyses and data as they become available. Now more than ever, we need to ensure that all Canadians have access to timely and granular data and insights to help inform the decision-making process for newcomers.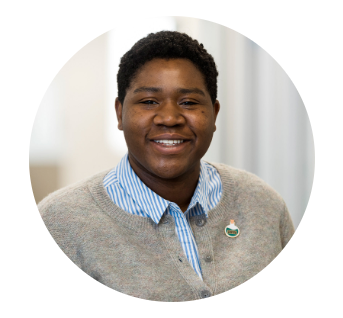 Bolanle Alake-Apata is an Economist with LMIC. Her work currently focuses on conducting research on labour market information for recent immigrants and students.