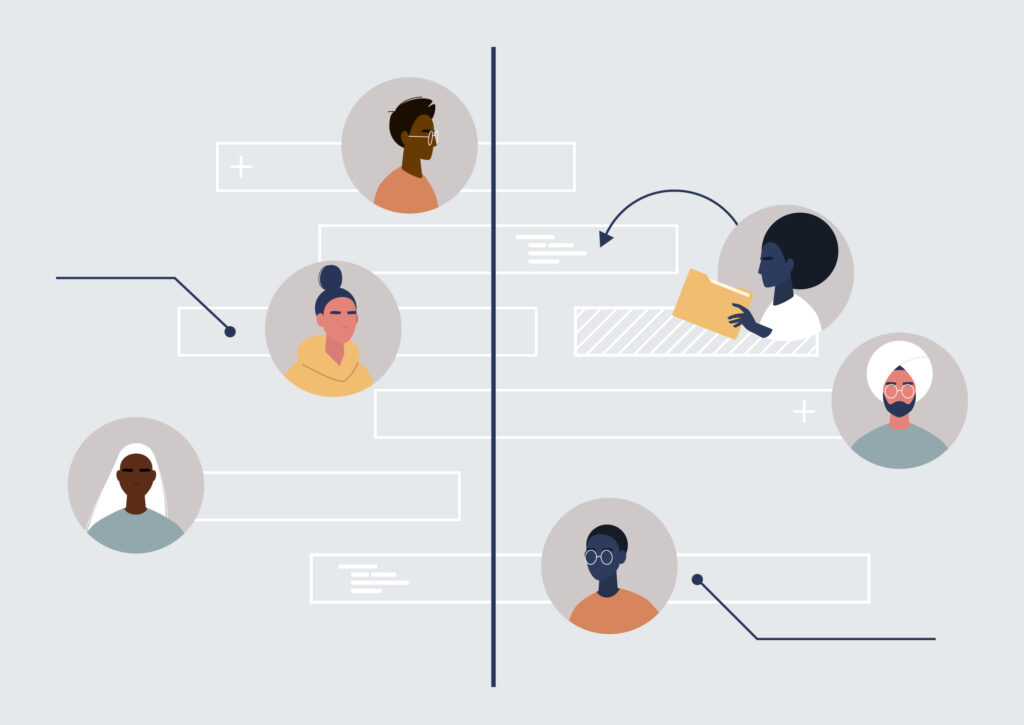 LMIC Partners with Vicinity Jobs and Magnet to Develop More Detailed Occupational Categories
Three years ago, the Labour Market Information Council (LMIC) partnered with Vicinity Jobs, a Canadian data analytics firm that tracks job market trends using online job postings, to address a pressing question: "What skills do Canadians need to succeed in the workplace?"
To answer this question with practical information for Canadians, we wanted to gain a deeper understanding of the individual skills (and other work requirements) that Canadian employers are looking for – that is, beyond the type of information typically available in static skills profiles such as O*NET.
We worked with Vicinity Jobs to extract work requirements (including skills) from online job postings and organize them by detailed occupation (defined officially by Canada's National Occupational Classification). We make these data available through our online dashboard.
While there are 500 detailed occupations available, many occupations group together too many individual jobs to be relevant to Canadians.
For example, an occupational health nurse, a psychiatric nurse, and a home care nurse are three jobs that all fall under the same occupation: registered nurses.
Collaborating to define new sub-occupations
To make the skill requirements of occupations more useful, LMIC and Vicinity Jobs joined forces with Magnet – a social innovation platform dedicated to accelerating inclusive economic growth in Canada – to dig deeper and further refine Canada's official set of occupations.
The first step was to leverage Employment and Social Development Canada's (ESDC) Career Handbook, which provides a framework for 939 occupational profiles, which are consistent with the official National Occupational Classification (NOC) system.
This greater level of occupational granularity allows for more detailed insights.
For example, Anthropologists and Archaeologists are two distinct occupational profiles in the Career Handbook that are grouped together under the same detailed occupation. By separating them and analyzing their work requirements, we can identify differences that are not apparent from looking at the official occupational group alone.
But we didn't stop there! Leveraging Magnet's first-hand knowledge of the types of job titles that make sense to individual job seekers, we were able to further break out Canada's official 939 occupational profiles into 1,095 sub-occupations.
For example, "economists and economic policy researchers and analysts" make up one occupational profile in Canada's official Career Handbook.
Our classification separates this group into four sub-occupations: 1) Economic policy researchers and analysts; 2) agricultural economists; 3) behavioural economists; and 4) environmental and land economists.
To decide which of ESDC's occupational profiles would benefit from further breakdown into sub-occupations, we first looked at a large set of recent job postings to identify clusters of job titles that Canadian employers had used to describe job vacancies within each of ESDC's occupational profiles.
We relied on the expertise of labour market research professionals among our three partner organizations to identify which of the identified job title clusters have their own distinct skills requirement or work settings.
Finally, we used job postings data to validate whether the job requirements behind the job title clusters were, indeed, sufficiently distinct from those behind the remaining job postings within the same occupational profile. In situations where we found this to be the case, we separated the identified clusters into their own sub-occupation groups.
Collecting job posting data in new categories
Vicinity Jobs has integrated these detailed categories so that it can track job posting and associated skills information for these sub-occupations separately. These sub-occupations represent the most detailed occupational information currently available, and while no official statistical data is collected at this level, data from online job postings such as skills, tools and technology are available directly from Vicinity Jobs.
Work requirements data are currently available publicly through LMIC's Canadian Job Trends Dashboard. Users can search by occupation and location to find the work requirements Canadian employers are listing in their job postings, going back as early as January 2018 through today.
LMIC is currently working to add the Career Handbook-level occupations to this dashboard. In addition, LMIC will be publish a report that examines the insights that can be obtained from this level.
This work would not have been possible without the support of the Future Skills Centre and ESDC. We will continue to work closely with Vicinity Jobs and Magnet, as well as other stakeholders, to develop innovative approaches to identify the skills in demand in Canada's job market and to provide Canadians with the information they need to make informed career and educational decisions.
LMIC, Vicinity Jobs and Magnet have agreed that the taxonomy of sub-occupations that was developed as part of this initiative will not be proprietary. It is open and available to be used by any labour market researcher.