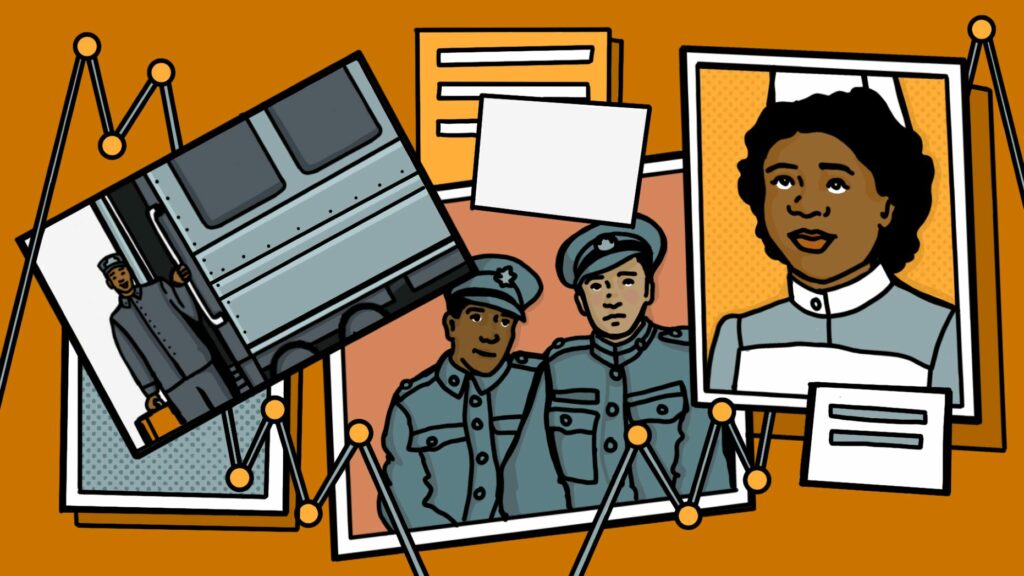 A brief history of Black labour in Canada in the 20th century
Listen to this report as an audio recording
February is Black history month: an invitation to recognize, celebrate and honour the profound contributions that Black workers have made to the building of Canada's economy, politics and labour movements.
This month we're sharing a three-part series on the LMIC blog in which we outline some of the history of Black labour in Canada, speak to Black youth about their perceptions of the labour market opportunities available to them, and review the current labour market realities for Black people in Canada based on available data. 
Part 1: A brief history of Black labour in Canada in the 20th century
Black people have been living and working in Canada for centuries.  
Beginning with the forced labour of the more than 4,000 enslaved people of African descent in the British and French colonies that became Quebec, Ontario, Nova Scotia, Prince Edward Island and New Brunswick, Black people have long been an important part of both the Canadian labor force and labour movements.  
Between 1830 and 1850, thousands of Black people fled from the United States to Canada, where they found "abundant" and "fairly rewarded" work (Adams, 2011). 
However, by the early 1900s, Black men had been restricted to a narrow range of low-status jobs and were largely excluded from the boom experienced in industrial and white-collar sectors. The labour of Black women was concentrated into even narrower and lower-paying opportunities than their male counterparts. 
While urbanization and industrialization at the dawn of the 20th century saw a full-scale transformation of the Canadian economy, the period was marked by a labour market shift for Black people in Canada. Restricted to low-skill, blue-collar and service work by a "rising tide of prejudice," (Adams, 2011) opportunities were slim. 
World War I saw Black people in Canada serving an extremely important role in Canada's wartime response.  
Black soldiers were eager to participate in Canada's WWI efforts, despite being automatically rejected on racial grounds until 1916 (Bogdanowicz, 2017).1  
The No. 2 Construction Battalion, an all-black battalion, was formed in response to political pressure from black Canadian leaders and sympathetic members of the public. A group of Black women who, despite being denied access to formal nursing training, formed the Black Cross nurses to provide aid to both wounded soldiers and the broader Black community (Jefferies, 2022).  
However, despite these contributions, the immediate post-war years saw a rise in anti-Black discrimination and the enactment of restrictive immigration regulations designed to "restore the Anglo-Saxon character of the Canadian population."  
The economic and social constraints imposed upon Black people in Canada during this period resulted in few employment opportunities outside of subsistence agriculture and physical labour. Those that were able to immigrate to Canada, particularly those from the Caribbean, were limited to work in service occupations, shipyards and in Nova Scotia's steel and coal mills due to the segregated workforce and the myth that Black people could withstand heat better than white people (Calliste, 1993).2 
World War II saw, once again, the eager participation of Black Canadians: thousands served during the bloodiest war the world has ever seen (Veterans Affairs Canada, 2022). 
On the home front, Black women participated in the Canadian Women's Army Corps (CWAC) and the Women's Royal Canadian Naval Service in order to release men from non-combatant roles in the Canadian armed forces.  
The country experienced a significant departure of white women from domestic and service jobs as they sought more lucrative positions in war industries. As a result, Black women found new opportunities as nannies, in tobacco, clothing, and candy factories, working as farm labourers, and in secretarial positions (Theobald, 2008).  
For Black men on the home front, working as railway porters was a common occupation. Work as a railway porter was steady, well-respected within the Black community, and, with a higher-than-average monthly salary, allowed men to provide for their families during the war (Theobald, 2008). 
The dramatic increase in rail traffic during the war meant increased demand for porters which, in part, enabled Black porters to form their own union. The Brotherhood of Sleeping Car Porters (BSCP) became the first Black railway union in North America, winning porters wage increases, compensation for overtime work, and the right to present their cases in disciplinary matters (Calliste, 1995).  
The union became an organizing force behind many civil rights organizations, including the Canadian Association for the Advancement of Colored People and the Negro Citizenship Association, as well as the establishment of the Women's Auxiliary (Chateauvert, 1995).
While Black community groups and local press expressed great pride in the efforts of Black Canadians who supported war efforts, once again racial inequality persisted in the post-war era.  
Young women from English-speaking Caribbean countries who came to Canada as domestic workers between 1955 and 1967 through the West Indian Domestic Scheme, a targeted immigration program, confronted a great deal of racial discrimination and hostility on arrival in Canada (Parks Canada, 2020). 
Black people have made notable contributions to all aspects of life in Canada, including the profound contributions of Black Canadians to the labor force and labour movements that helped pave the way for significant changes across Canada, including the landmark enactment of provincial and federal acts that prohibit racial discrimination, the establishment of laws for fair employment, and the transformation of Canadian immigration policy in order to encourage and welcome immigrants from former colonies with Black populations.3 
1 Theobald (2008) notes that Black Canadians enlisted in the military not only out of patriotism, but also in an effort to demonstrate their loyalty to the British Empire in hopes that they would earn greater equality. 
2 It is important to remember that the Black population in Canada is not homogenous: Black people in Canada are incredibly diverse in terms of ethnic and cultural origins, places of birth, languages and religions.  
3 Ontario's Racial Discrimination Act of 1944 was landmark legislation that prohibited the publication or display of any symbol, sign, or notice that conveyed ethnic, racial, or religious discrimination. The Act sparked other sweeping legislation across the country, including the 1945 B.C. Social Assistance Act and the 1947 Saskatchewan Bill of Rights, which banned discrimination; in 1948 Canada signed the 1948 Universal Declaration of Human Rights.  
Adams, T. (2011). Making a Living: African Canadian Workers in London, Ontario, 1861–1901. Labour/Le Travail, 67, 9-44.  
Bogdanowicz, M. (2017). A 'white man's war'? Canadian blacks' contribution to Canada's effort in the great war. TransCanadiana, (9).  
Calliste, A. (1993). Women of exceptional merit: Immigration of Caribbean nurses to Canada. Can. J. Women & L., 6, 85.  
Chateauvert, M. (1997). Marching together: Women of the brotherhood of sleeping car porters (Vol. 331). University of Illinois Press.  
Jeffries, K. (2022). Black nurses in the nursing profession in Canada: a scoping review. International Journal for Equity in Health, (21). 
Parks Canada. West Indian Domestic Scheme (1955-1967). https://www.canada.ca/en/parks-canada/news/2020/07/west-indian-domestic-scheme-19551967.html. Retrieved January 15, 2023. 
Theobald, S. J. (2008). A false sense of equality: the black Canadian experience of the second world war (Doctoral dissertation, University of Ottawa (Canada)). 
Veterans Affairs Canada. Black Canadians in uniform — a proud tradition. https://www.veterans.gc.ca/eng/remembrance/people-and-stories/black-canadians. Retrieved January 15, 2023.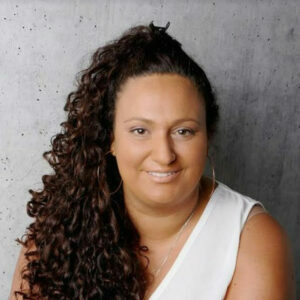 Dr. Suzanne Spiteri is a sociologist with several years of experience in both qualitative and mixed-methods data analysis. She leads labour-related projects that explore labour market tightness and the labour market outcomes of under-represented groups.