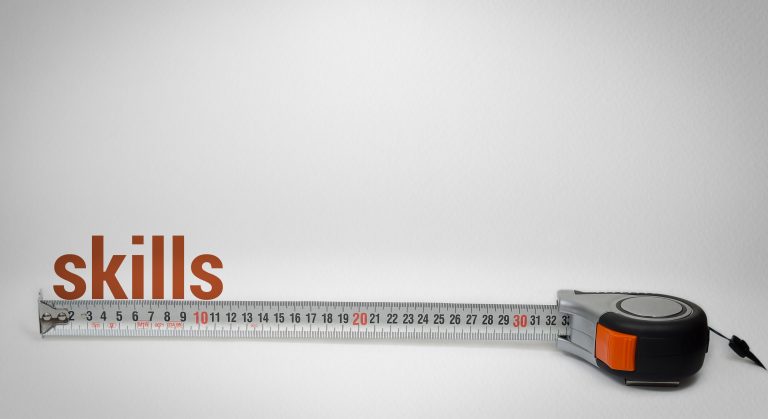 Understanding and Dealing with Labour and Skill Shortages
On April 9, LMIC participated in the Ottawa Economics Association and Canadian Association Business Economics 2019 Spring Policy Conference. The annual conference is an opportunity for economics, business and policy professionals to come together to discuss and share ideas on the most important economic issues in Canada. This year's conference explored the ways in which Canada can build resiliency for the future. Throughout the day, there were four diverse sessions on technology, trade, infrastructure and, of course, labour market information.
Our Executive Director, Steven Tobin, moderated a discussion between Angella MacEwen from the Canadian Union of Public Employees and Ted Mallet, representing Canadian Federation of Independent Business. As an Executive of the OEA, I was excited to hear experts from diverse areas speak to the unique perspectives of workers and employers. The panel debated the prevalence of labour shortages and skill shortages, new methods for measuring skills and the potential policies to address both issues.
Labour and skill shortages in Canada
Labour shortages and skill shortages are related but distinct concepts. In LMI Insight No. 3  we differentiated the concepts by defining a labour shortage as a lack of candidates for a specific job, and a skills shortage as when there are a sufficient number of viable candidates but none with the specific skill set sought by the employer. Although this might seem like splitting hairs, the difference is important because the appropriate policy solutions differ. Labour shortages suggest a need for incentivizing people to move to a new area or becoming certified for new jobs. Skills shortages, on the other hand, suggest a disconnect between the needs of employers and educational and training programs. Skills shortages are a complex phenomenon requiring careful measurement and analysis.
How do we measure skills?
Steven argued that qualifications are not a good proxy for measuring skills and that we need more robust methods that can capture both the demand and supply of skills. He described three methods that can be used to measure skills:
1) Psychometric testing;
2) Proxying skills by occupation type or educational attainment; and,
3) Self-reported skills
The first approach, psychometric testing, which involves using basic literacy and numeracy tests to assess skills, while precise, cannot capture employers' demand for skills. Using proxies to measure skills is the most common practice. While this second approach has many advantages, it tends to define skills in generic categories (e.g., high- versus low-skilled) and treats all individuals in, say, a certain occupation as having identical skill sets. Finally, a new and unique tool that can capture both the demand and supply side is self-reported skills scraped from online job postings and job seeker profiles. However, scraped skills information comes with many caveats including the inherent biases of self-reported skills, the comprehensiveness of skills reported as well as confidentially issues. The table below describes the key benefit of each method and its ability to measure the demand and supply of skills.
| | | | |
| --- | --- | --- | --- |
| Method to Measure Skills | Key Benefits | Skills Demand | Skills Supply |
| Psychometric testing | Scientific methodology and well-developed skills categories | n/a | Test specific tasks in a controlled setting, and measure performance |
| Proxy for skills | Enables use of large amounts of readily available labour market data | Associate job or vacancy characteristics with skill/education level (e.g., NOC "skill level") | Associate worker or job seeker characteristics with skill/education level (e.g., degree type) |
| Self-reported skills | Very large data sources available Real-world and real-time description of skills Individualized skills data | Online job ads scraped and analyzed for explicit and implicit skills content | Job seeker profiles or online CVs scrapes and analyzed for explicit and implicit skills content |
So what does the future hold for skills and skill shortages? 
There is widespread agreement among experts that the future of work will require continuous training of Canadians. One question I posed to the other panel participants was: who should bear the financial burden of upskilling and retraining the workforce?
Ms. MacEwen proposed a tripartite solution involving collaboration between workers, employers and the government. However, she emphasized that before we can ask workers to learn new skills, it is important to identify the skills employers want.
Mr. Mallet noted that what is important to business is that there is a national accreditation system in place that can be trusted because businesses do not have the time and resources to comprehensively evaluate the skill sets of each job candidate.  He argued that the costs of reskilling workers will work itself out if a national accreditation system can be developed quickly and efficiently.
The way forward
Labour shortages and skills shortages are distinct terms and experts need to agree on a generally/widely accepted definition of skills, skills shortages, labour shortages and skills mismatches. To provide effective policy recommendations we need to better understand the challenges of labour shortages and skill shortages. For this, we need to develop clear conceptual categories and robust methods by which to measure skills. To do so, LMIC will work with experts, government partners and our stakeholders to explore new and innovative techniques that can meet the demands of an ever-changing and dynamic world of work.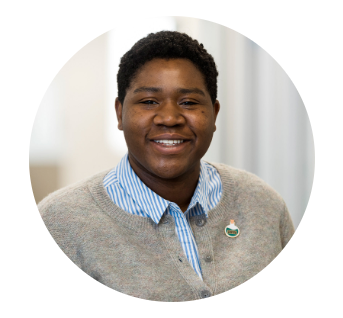 Bolanle Alake-Apata is an Economist with LMIC. Her work currently focuses on conducting research on labour market information for recent immigrants and students.