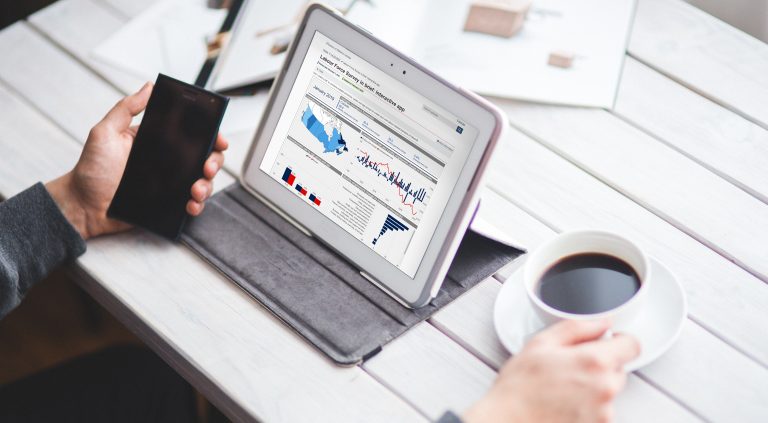 Modernizing how information is communicated
We have long heard the call for labour market information – and data more generally – to be communicated and shared with Canadians in a more user-friendly way. This was one of the reasons why the Labour Market Information Council (LMIC) was created. As both the Chief Statistician of Canada and one of the founding Board members of LMIC, I am very pleased to be part of two organizations working towards putting labour market information into the hands of Canadians to maximize its impact and their engagement.
Statistics Canada is producing a variety of interactive data visualization tools that present data in a graphical form and allow users to click-and-customize so they can see the data they are interested in displayed in a graph immediately. All of these tools can be found on our website at Interact with Data.
In December, we launched the Canadian Labour Market Observatory which allows Canadians to quickly and easily personalize labour market information. The Labour Force Survey in brief: Interactive app is part of the Observatory and is where you can combine provinces, sexes and age groups to create your own labour market domains of interest. We are currently working on enhancing the Observatory by adding data from other surveys – interactive apps for the Survey of Employment, Payroll and Hours (SEPH), the Employment Insurance Monthly Statistics Program and the Job Vacancy and Wage Survey are being developed – and enhancing its functionality to allow users to show data from all of these sources in a series of integrated charts. The development of this tool was aided by feedback from a wide variety of users, including our partners at the LMIC.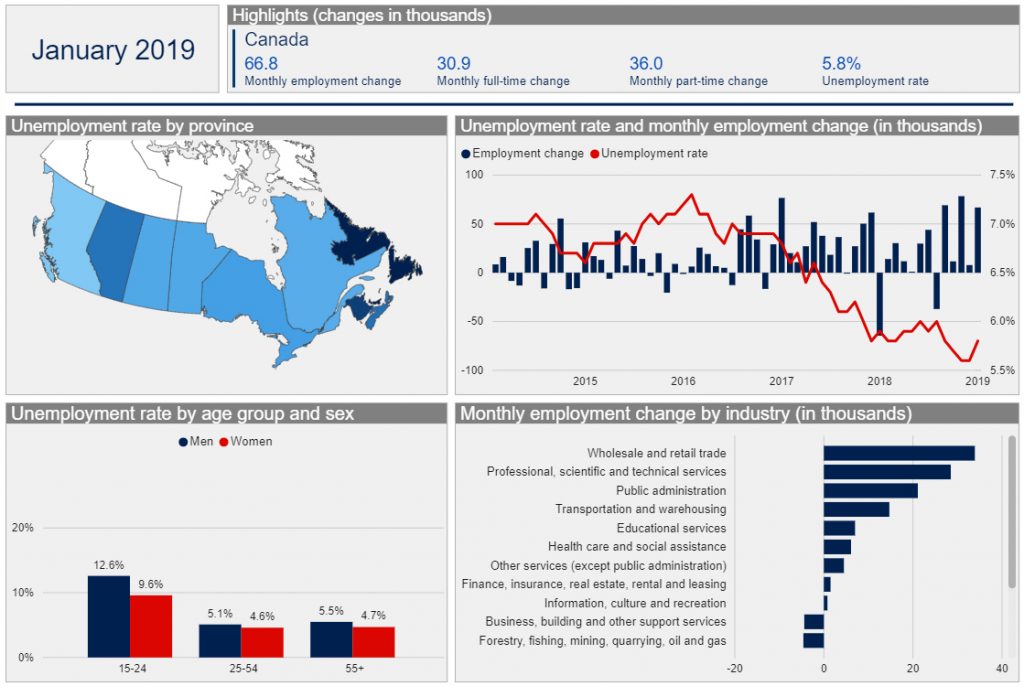 This is one way Statistics Canada is working with the LMIC t to provide Canadians with timely, relevant and reliable labour market information and insights. As we enter 2019, I am looking forward to finding other ways we can work together on our mutual goals.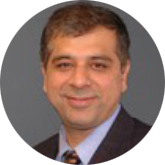 Mr. Arora was appointed Chief Statistician of Canada in September 2016. Mr. Arora attended the University of Alberta, where he earned a Bachelor of Science degree, followed by further education in computing science and management, including a graduate Certificate in Advanced Public Sector Management at the University of Ottawa and the Advanced Leadership Program at the Canada School of Public Service.