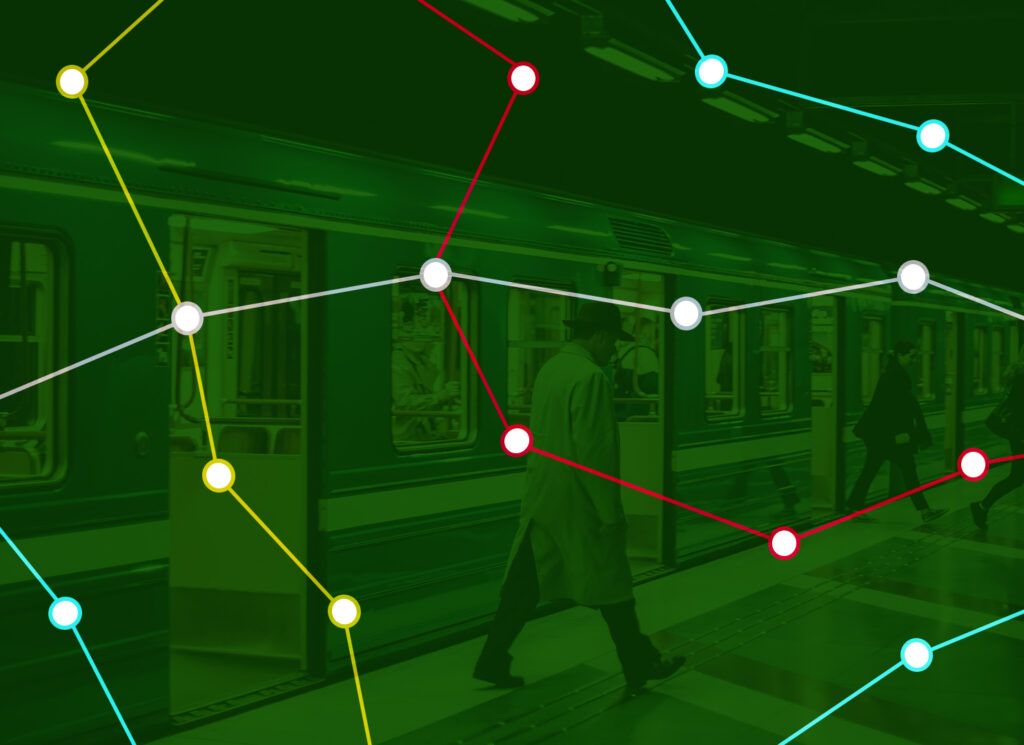 Tailor-Made LMI for Career-Related Decisions
People need labour market information (LMI)—such as details about wages, skill requirements and job vacancies—to make informed career, education and hiring decisions. Unfortunately, most Canadians report being unable to use LMI because it isn't tailored to their specific needs. Different priorities in how LMI is curated and presented can lead to information that isn't relevant enough for many Canadians.
Yet further investigation reveals that in fact, the types of data that individuals seek are actually remarkably consistent across user groups and demographic categories.
This tells us that to meet Canadians' diverse needs, LMI must consider not only who is using the information, but why they are using it. In other words, the information must be built on a thorough understanding of the decisions people face. At the same time, the individuals and organizations that use LMI are a diverse group, so it's important to provide adequate space for self-identity (such as being an immigrant or a woman) and individual circumstances (such as parenthood).
Building a Decision-Based Framework to Understand LMI Needs
To address these gaps, the Future Skills Centre and Labour Market Information Council have partnered to pilot the creation of an open, cloud-based data repository that will streamline access to practical, contextualized and relevant information.
As we begin this pilot project, we are developing a framework that will support our data decisions and help us to collect and present relevant information by focusing on career and life decision points.
The framework identifies five key labour market transitions that most people encounter in their lives and careers as they move between major life stages.
As an individual leaves school, enters the labour market, progresses in a career, switches career paths or starts a family, they confront decision points that are also shared by many other users and demographic groups—and LMI can support them in making these decisions.
The framework supports the identification and analysis of transition-related decisions and the LMI that is generally useful at each of these common decision points.
Table: Five career transitions made easier with LMI
Career transition
Life cycle stage
Decisions dominating transitions
From
To
 
Life Planning
Exploration
Establishment

Labour market entry
Family planning
Homemaking

Early Career Planning

Growth

Exploration

Labour market entry
Post-secondary education and training

Career Planning
Establishment
Maintenance
Exploration
Redirection
Establishment
Maintenance

Vertical career transition
Horizontal career transition
Career restart

Retirement Planning

Maintenance

Redirection

Legacy career
Labour market exit

Rediscovery

Redirection

Growth

What does retirement mean for younger generations?

Figure 1 visualizes the framework, illustrating life stages, the transitions between them and the resulting decision points.
Figure 1: LMIC transition map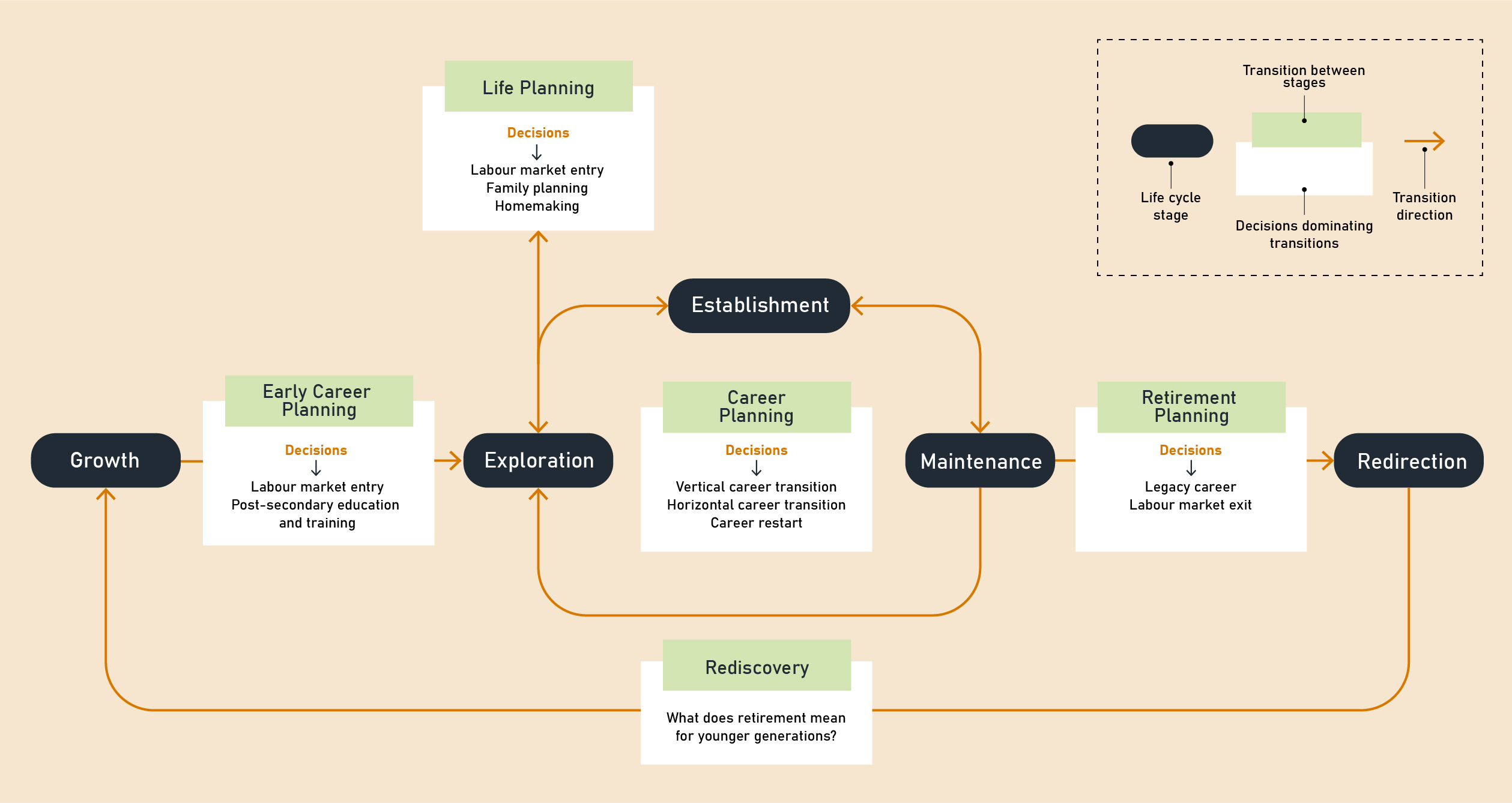 "Legacy career" is a registered trademark of Challenge Factory used with its permission.
We recognize that individuals will have different experiences, contexts and support needs throughout common transitions, such as leaving school or switching career paths. However, we believe that focusing on the commonalities—that is, the common LMI needs and decision-making process—is a constructive way to meet Canadians' needs.
The Way Forward
By focusing on similarities across user groups, LMIC can identify relevant information and highlight areas of focus for development. Understanding people's transitions and decision-making processes can help us develop more relevant LMI and guide our future work.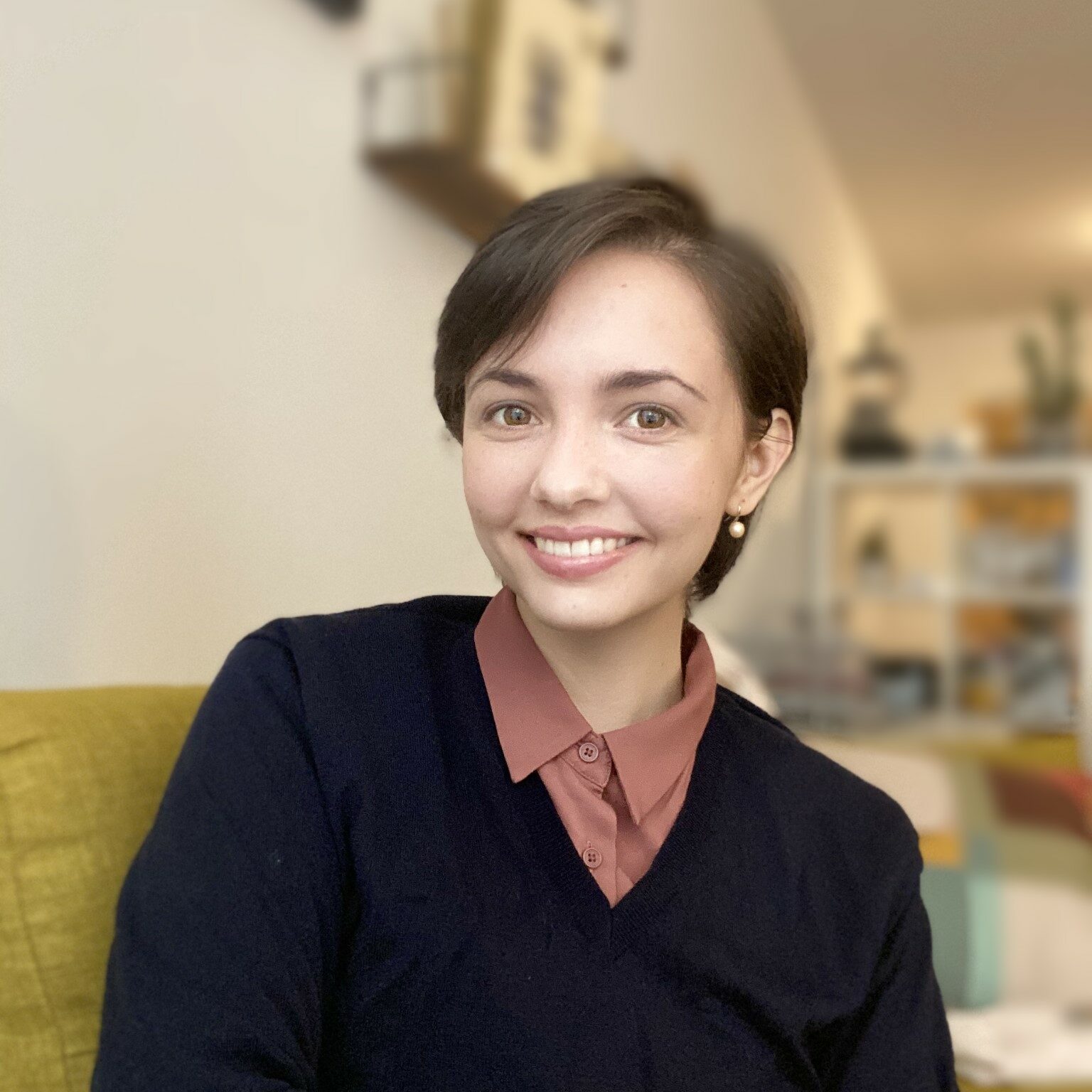 Liz Betsis is an economist with LMIC. She contributes to ongoing and forward-looking research projects, primarily focused on the future of work and the provision of labor market information.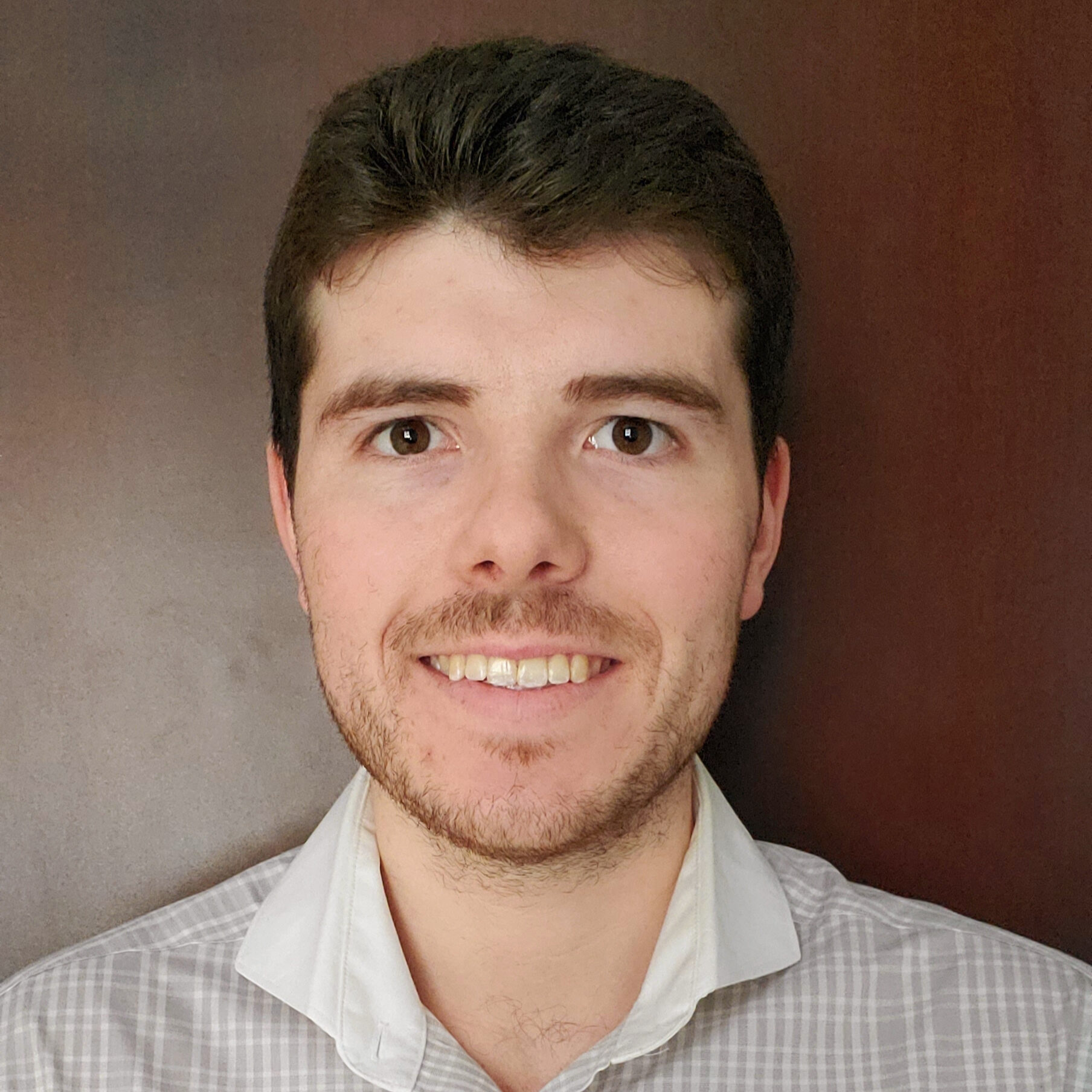 Michael Willcox is an economist with LMIC. He contributes to the analysis and development of labour market information.