Volatile Employment in 2020 for Jobs With Lower Educational Requirements
The year 2020 has been a volatile one for labour markets—massive job losses and reduced working hours have affected millions of Canadians, particularly in the spring when lockdown measures were first introduced. As we have noted in previous blogs, these impacts have not been evenly spread across sectors of the labour force, having hit low earners and immigrants particularly hard.
While much of our focus has been on industry-specific labour market effects, the employment trajectory has differed widely across occupations with different educational requirements. In particular, as shown below, employment in occupations that typically require university education got through 2020 largely unscathed, falling by only 3% (–‍133,250 jobs) between February and April. Conversely, occupations requiring lower education levels fell by between 18% (those typically requiring secondary school education) and 26% (those typically requiring only on-the-job training) over the same period.
As Figure 1 shows, the pandemic has had wildly differing impacts on occupations, depending on the education level typically required. Jobs requiring a bachelor's, master's or doctorate degree saw the smallest drop, while employment trends for occupations typically requiring less education were subject to considerable swings. Employment in occupations requiring college or apprenticeship certificates and those requiring high school degrees fell by 18% (–‍1,119,500) and 23% (–‍1,075,750), respectively, between February and April. Occupations requiring on-the-job training suffered the steepest fall in employment, at 26% (–‍494,000), over the same time frame.
LMIC calculations, Statistics Canada, LFS (RTRA). Data are not seasonally adjusted.
The recovery since April has been similarly volatile for certain occupational groups. Going into the summer, occupations requiring on-the-job training saw a strong recovery as seasonal labourers found employment in construction and farming and as some summer activities reopened after the first wave of COVID-19 dissipated. For these occupations, employment had surpassed its February level by July (+1.3%). However, seasonally unadjusted employment fell in the autumn as jobs that could be performed outdoors dwindled. By November, employment in occupations without educational requirements was 6% below its February level.
After employment declined dramatically in occupations requiring college or apprenticeship certificates and occupations requiring only high school education declined dramatically in March and April, it steadily recovered, reaching 99% and 96% of pre-pandemic levels, respectively, by November.
In stark contrast to the trends for other occupational groups, employment in occupations requiring a university education rose sharply from July to November, when it reached 104% of its February pre-pandemic level. The notable increase in employment among this group in September (+5%) was mainly driven by a jump in employment for professional occupations in education services as staffing levels were raised to support classroom adaptations brought on by COVID-19.
The way forward
Through an incredibly tumultuous 2020, people in occupations requiring lower levels of education were hit hardest. Specifically, occupations requiring high school or on-the-job training suffered the sharpest drop in employment. Except for occupations that require university credentials, employment levels in November were still below their pre-pandemic level.
This disparate impact of the pandemic on jobs requiring different education levels highlights again the importance of public support for those who have borne an outsized impact from the pandemic. At LMIC, we will continue to track the recovery of the economy.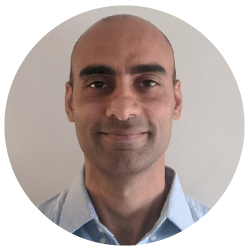 Ramanvir Grewal is a Junior Economist at Labour Market Information Council