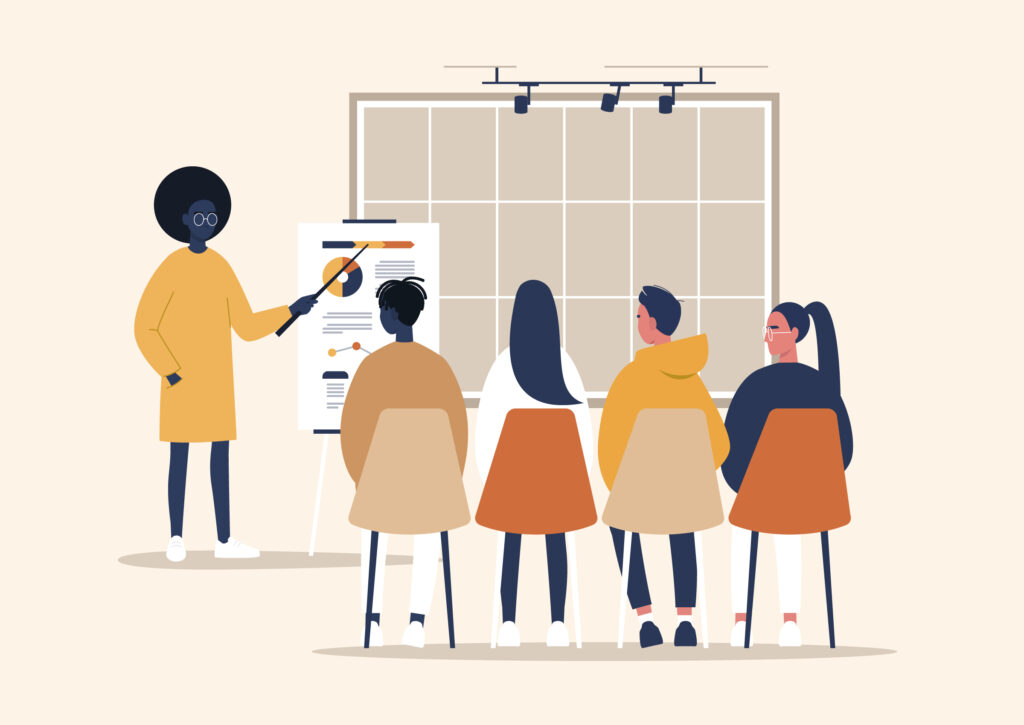 We're Back at the In-Person CEA Conference, Presenting Labour Market Trends!
It was truly a blessing to participate in person at the 2022 Canadian Economics Association (CEA) conference after being virtual for over two years! Each year at the start of June, the CEA conference is hosted by a Canadian university. Participants present their research findings, make connections and engage in lectures.
The discussions are mostly around emerging issues in Canada's economy. This year, five of my LMIC colleagues presented our research in two sessions, and I chaired the one-hour panel on Labour Market Trends in a Post-COVID Economy.
What we've been working on and why
The COVID-19 pandemic has affected the labour market in many ways. One of the most talked-about effects has been the disproportionate job losses and subsequent slow recovery among low-income earners, members of equity-seeking groups and women. Another has been the increasing job vacancies, and challenges in meeting the demand for workers in key sectors across the country.
As a pan-Canadian organization dedicated to improving the production and dissemination of labour market information (LMI), we've been conducting research into these important topics. I was excited to share our findings with the research community at the CEA conference. During the LMIC panel, our researchers gave three presentations on labour market outcomes of under-represented groups, women in recovery and a new approach to measuring labour market imbalances.
Labour market outcomes of under-represented groups: Pre- and post-pandemic
First, economist Graham Dobbs discussed his research findings on the labour market outcomes of youth, mature workers and immigrants in Canada.
He showed that while most groups in Canada have experienced significant employment gains since the initial pandemic lockdowns, youth workers have not been as fortunate. Not only does unemployment for 15–24-year-old workers remain particularly high, but so does long-term unemployment. Graham also highlighted the large shift in sectoral demand for employment that has affected those in the entry or low-skill positions usually filled by youth.
Women in recovery: The labour force recovery of women post-2020
Next up was economist Brittany Feor who presented highlights from our report published in March 2022.
This was a follow-up to the March 2021 report which explored how, because of COVID-19, more women had lost jobs than men. Brittany shared that women's employment at the end of 2021 was higher than pre-pandemic levels. Moreover, the November 2021 employment rate for core-aged women (aged 25–54) exceeded 80% for the first time ever. Although employment growth has been impressive for women in general, some hard-hit sectors had yet to recover as 2021 closed, including accommodation and food services.
New approach to measuring labour market imbalances
As Canada moved into recovery, employment picked up and soon firms across the country expressed challenges in finding workers to fill the increase in demand. As LMIC researchers Michael Willcox and Lorena Camargo explained, there are many difficulties in identifying and measuring shortages, including unclear definitions, data issues and missing dimensions (for example, the geographic scope of measures). As a result, LMIC has been working to address this LMI gap. Michael and Lorena introduced a new index to measure imbalances using online job posting data, which can be applied to a variety of occupations, industries and geographic regions.
Thinking critically about "shortages"
Tony Bonen, LMIC's acting executive director, was part of another panel entitled Are Labour Shortages Really Constraining the Canadian Economy?
Tony discussed the topic of shortages in Canada and noted that there is no agreed-upon definition or measure for labour shortages. Rather than "shortages," it is better to speak of labour market "tightness" which provides a much more nuanced perspective. Shortages usually carry negative connotations, while labour market tightness may create positive benefits, such as raising wages for lower-paid workers and spurring operational innovation as businesses adjust to the challenges of recruiting and retaining workers.
Presenting research at professional conferences such as the CEA is important because of the opportunities to share knowledge, solicit feedback from other experts in the field, make connections, and engage in current discussions and research. Participating at the 2022 CEA conference was exciting, not only because it was our first in-person conference since the pandemic started, but because my colleagues' research will add great value to the world of LMI.
LMIC's research highlights that while core (aged 25–54) and mature workers (aged 55+) are on a path to post-pandemic recovery, youth still face barriers to meaningful employment. Analyzing the existing LMI gaps suggests that more long-term planning is needed to develop sustainable support for young workers and to find new approaches for tackling tight labour markets. In our upcoming projects, LMIC researchers will further explore labour market tightness and its impacts.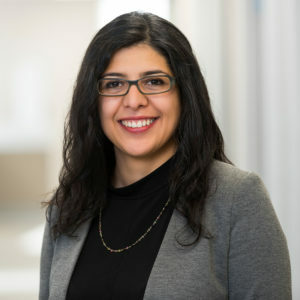 Behnoush Amery is a senior economist at LMIC. She brings expertise in quantitative analyses and conducts labour-related projects such as gender analysis and labour market outcomes of students.
Scroll To Top