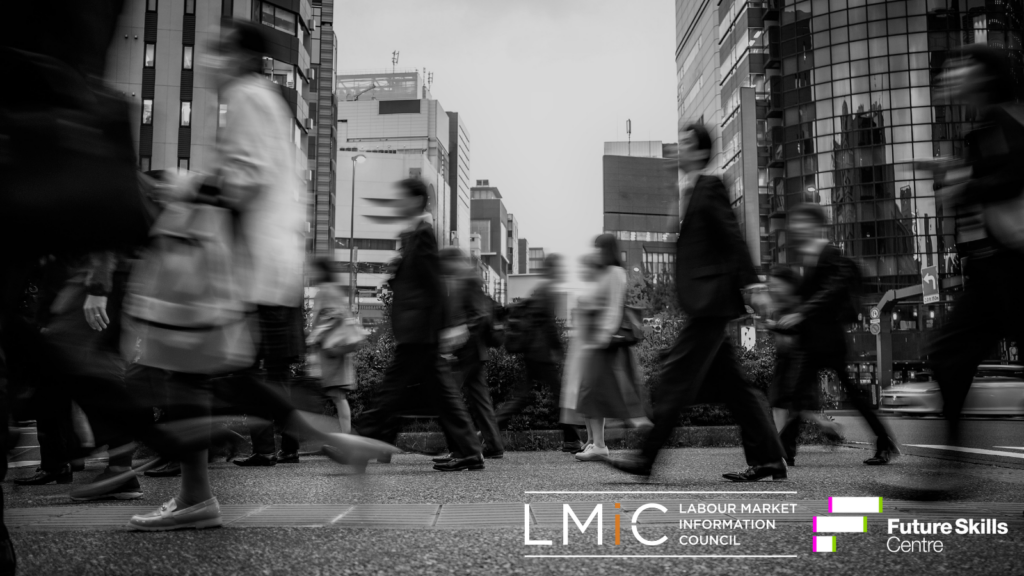 Majority of Canadians not accessing career services despite unprecedented job market shakeup, reveals new report
Listen to this article as an audio recording
OTTAWA, ON, November 18, 2021 – Today the Labour Market Information Council (LMIC) and the Future Skills Centre (FSC) released new research which finds that few Canadian adults are taking advantage of career services at a time when COVID-19 has dramatically impacted Canada's job market. 
With large numbers of Canadians rethinking their careers, the study finds that only one-in-five adults aged 25-64 have used career services in the past five years.
The report – Are Adults Making Use of Career Services in Canada? – found that, among the 3,000 Canadians surveyed, use of career services is highest among men and those with post-secondary education, but considerably lower among women and people without university degrees.
"The report raises important questions as to why Canadians affected by changes in our job market are not accessing career services," said Tony Bonen, Director of Research, Data and Analytics at LMIC. "Part of the challenge is that many Canadians don't know that such services exist."
Among people who say they did not use career services, more than half cited awareness and access-related issues as the top barriers.
Nearly everyone who engaged with career services reported a positive impact and received useful labour market information like skills requirements, job vacancies and work search strategies.
The COVID-19 pandemic has resulted in an unprecedented job market shakeup, with the number of people changing or leaving jobs on the rise.
"Giving people the information and coaching they need to take the next step in their career can help bridge critical gaps in Canada's labour market," said Tricia Williams, Director of Research, Evaluation, and Knowledge Mobilization at FSC. "Career services can be transformational for job-seekers and could be pivotal to addressing the current labour shortages."
Key findings from the report include:
Adults in Canada use career services less than adults in other countries. Even compared to the US and the UK, fewer Canadians are accessing career guidance services.
Awareness and access are the top barriers. One-in-five respondents did not know career services existed, and a further 21% reported time or cost-related issues.
Nearly everyone who engaged with career services reported some positive impact. The most sought-after support included skills requirements of jobs, job vacancies, work search strategies, education and training programs, and salaries.
This report is part of LMIC and FSC's ongoing joint work to provide timely, reliable and accessible labour market information to Canadians. Canadians can visit LMIC's website for the latest labour market information and trends. This research is funded by the Government of Canada's Future Skills Centre.
About the Labour Market Information Council 
The Labour Market Information Council (LMIC) is a non-profit research institute dedicated to ensuring Canadians have the necessary information and insights to navigate the changing world of work. Our mission is to empower Canadians with timely and reliable labour market information in an engaging way that supports their decision-making process. Visit our website at https://lmic-cimt.ca/
About the Future Skills Centre
The Future Skills Centre (FSC) is a forward-thinking centre for research and collaboration dedicated to preparing Canadians for employment success. We believe Canadians should feel confident about the skills they have to succeed in a changing workforce. As a pan-Canadian community, we are collaborating to rigorously identify, test, measure, and share innovative approaches to assessing and developing the skills Canadians need to thrive in the days and years ahead. FSC is funded by the Government of Canada's Future Skills Program.